Drug and alcohol abuse has become a serious problem for USA residents for the last few decades. National Institute on Alcohol Abuse and Alcoholism or NIAAA reported that over 23 million adult residents of the USA are struggling with drug and alcohol abuse. Only 25 percent of these 23 million adults receive treatments.
Drug and alcohol addiction have various effects on an individual's life. There are more than 15,000 specialized rehab centers across the USA and some of those are the best rated rehab centers in the USA. But selecting a suitable for you rehab is tough unless you have proper information on their services, amenities, and treatment programs.
In this article, we will talk about some of the top rated rehab centers in the US so that you can find the perfect one according to your requirements. Let's start the article without any further introduction:
Top Rated Rehab Centers in Florida
Beachside Rehab
Located in a secluded location on North Hutchinson Island, Beachside Rehab is one of the best rated rehab centers in Florida. This oceanfront rehab center offers a private as well as a luxurious place to recover from drug and alcohol abuse. Beachside Rehab authority ensures effective treatment plans designed for each patient individually. Their treatment plan helps the patients to recover and enjoy a healthy life.
A large number of recognized mental health professionals with licensure and degrees work in Beachside Rehab. These licensure and degrees include: Licensed Mental Health Counselors (LMHC), Licensed Psychologist, International Certified Alcohol and Drug Counselor (ICADC), Master-Level Certified Addiction Professionals (MCAP), Certified Psychodramatist, etc. Acupuncture, Bio-sound Therapy, Yoga, Chiropractic Services, Psychodrama SMART Recovery are some of the methods used here to treat the patients.
Beachside Rehab offers treatment for drug substances (such as Alcohol, Antidepressants, Benzodiazepines, Cocaine, Hallucinogens, Heroin, Inhalants, Marijuana, Methamphetamine, Opioids, Prescription Drugs, etc.) as well as mental health (such as Anxiety, Bipolar Disorder, Borderline Personality Disorder, Depression, Eating Disorder, Gambling Addiction, Generalized Anxiety Disorder, Obsessive-Compulsive Disorder, Porn Addiction, Post-Traumatic Stress Disorder, Schizophrenia, Sex Addiction, and Trauma, etc.)
Contact Number: 866-942-5038 Website: www.beachsiderehab.com
Top Rated Drug Rehab Centers in NJ
Victory Bay Recovery Center
Victory Bay Recovery Center is one of the top rated drug rehab centers in the US. It is an outpatient behavioral health facility that is specialized in substance abuse treatment. They use a cutting-edge treatment program called Traction Recovery System which is a blend of a 12-step based recovery process with the medical model of chemical dependency treatment. This program also integrates updated research in the field of behavioral health, neuroscience, and substance use.
With boundless possibilities of Dialectical Behavioral Therapy (DBT), Cognitive Behavioral Therapy (CBT), Somatic Experiencing (SE), and Acceptance and Commitment Therapy (ACT), they create an individual treatment plan and experience for any client. Their top-notch recovery process helps people to reach their human potential.
Victory Bay Rehab Center in New Jersey comes with a philosophy depending on the combined medication experiences of the staff and owners. There are lots of well-qualified, experienced, and compassionate members to treat the patients in Victoria Bay Recovery Center. Their state-of-the-art- facilities reflect that quality care for the clients is their number one priority. Their cordial and effective treatment procedures represent their dedication to the clients.
Contact Number: 855-239-5099 Email Address: info@victorybayrecovery.com Website: www.victorybayrecovery.com
Top Rated Drug Rehab Centers in PA
Bradford Recovery Center
Situated in Millerton, Pennsylvania, Bradford Recovery Center is popular for its personalized residential treatment for people struggling with mental and behavioral health concerns and drug addiction. Depending on the client's condition, they have different types of treatment procedures available including detoxification, individual and group therapies, medication management, family support service, etc.
The experts and staff working in Bradford Recovery Center work to bring a meaningful change in their clients' lives through their effective treatment procedures. They are experienced to deal with different mental and behavioral health concerns and drug addictions.
The residential treatment environment of Bradford Recovery Center in northern Pennsylvania is an ideal place to keep away from distractions and pressures. It helps to completely engage in treatment procedures to focus on recovery. They have enough facilities and provide adequate time as well as support for the clients to ensure a healthy life. They offer semi-private accommodation with only 2 people in a room. There is an outdoor firepit area and a gazebo for different group events. To encourage social harmony, they have a cafeteria-style dining facility with large round tables so that clients can communicate with one another.
Contact Number: 855-587-1185 Website: www.bradfordrecoverycenter.com
Top Rated Drug Rehab Centers in Texas
Arise Recovery Centers
Arise Recovery Centers was established to ensure an affordable, effective and transparent drug and alcohol treatment for each individual using the 12-step recovery method. Their programs and services are available in multiple cities of Texas e.g., Dallas, Southlake, McKinney, Fort Worth, Sugar Land, North Houston, and West Houston.
Arise Recovery Centers have Master's Level Counselors with the highest certifications who are experts in developing evidence-based and personalized treatment programs to support clients to recovery from drug and alcohol addiction. They help the clients to develop new life skills while healing their body, mind, and spirit which causes a long-term recovery.
Staff and experts in this one of the top-rated drug rehab centers in the US are experienced in different treatment programs such as alcohol rehab, drug rehab, substance use, depression, dual diagnosis, etc. They offer different types of therapies for the clients depending on their needs including Cognitive Behavioral Therapy (CBT), Eye Movement Desensitization and Reprocessing (EMDR), Dialectical Behavioral Therapy (DBT), Positive Psychology, Psychological Testing, and Evaluation, etc. Depending on the clients, they arrange their treatment plans for families, groups, or individuals.
Contact Number: 877-738-6350 Email Address: info@ariserecoverycenters.com Website: www.ariserecoverycenters.com
Best Rated Alcohol Rehab Centers in New Orleans
Townsend Detox
Townsend Detox located in New Orleans is owned and managed by Avenues Recovery Center. It is one of the best rated alcohol rehab centers in the USA. It offers different treatment programs and rehabilitation services depending on the needs of each client. To ensure a private addiction recovery environment, it comes with residential treatment facilities for the clients. Staffs and experts take care of the patients with encouragement and effective addiction therapies for a healthy life in the future.
Their treatment plans are consisting of life skills, nutrition, wellness, financial responsibilities, social acceptance as well as family values. In Metairie, they have a second local facility for extended aftercare of their patients. Clinical team working in Townsend Detox work with individual clients to ensure equal importance for each client.
Townsend Detox – Avenues Recovery Center in New Orleans has the most patient-centric clinical treatment. The recovery team working there is consisting of a full-time physician, licensed counselors, addiction psychiatrists, and nurses. Each member is experienced and qualified to work with extremely addicted patients.
Available treatment programs in Townsend Detox New Orleans are Alcohol Treatment Program, Opioid Treatment Program, Intensive Outpatient Program, Opioid Treatment Program, Dialectical Behavior Therapy, Cognitive Behavioral Therapy, Family Support, and many more.
Contact Number: 504-470-0450 Email Address: admissions@townsendla.com Website: www.avenuesrecovery.com
Best Rated Rehab Centers in the Maryland Area
Tranquility Woods Addiction Treatment Center
Tranquility Woods Addiction Treatment Center is one of the best rehab centers in the US located on the East Coast. It is built on 23 acres of area and has an over 1800 square foot home. A blend of holistic and western medicine along with the 12-step facilitation is their way to help the patients to recover.
According to the experts working in Tranquility Woods, there is an underlying problem rather than the drugs and alcohol that cause the addiction. They have developed personalized treatment plans for individual patients depending on the requirements. The average time of their treatment plans is between 1 to 3 months which may cost up to $27,850. They offer both shared and private accommodations for their patients. They have a jacuzzi area and a spa-like pool. They also offer a soaking jet tub for the patients along with a fireplace as well as separate showering facilities in the bathrooms.
Treatment programs in this one of the best rated rehab centers in the US are consisting of different therapies such as massage therapy, cognitive behavioral therapy, dialectical behavioral therapy, experiential therapy, group and individual therapy, dual diagnosis treatment, etc.
Contact Number: 410-442-6638 Email Address: timz@tranquilitywoods.com Website: www.tranquilitywoods.com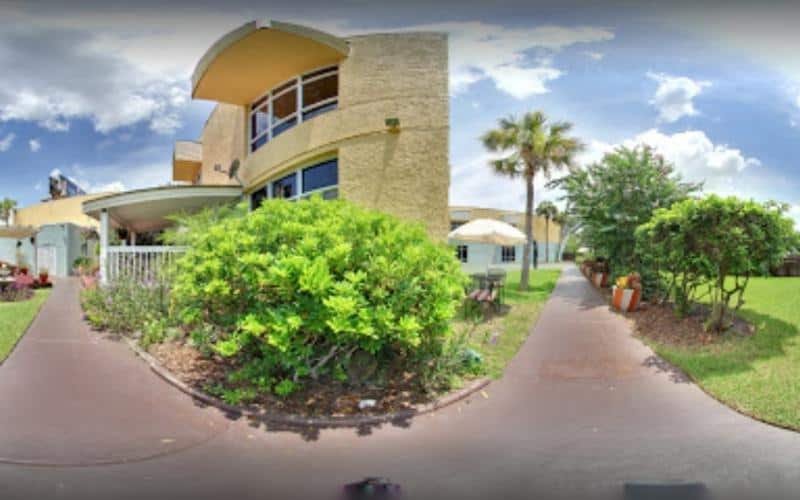 Best Rated Drug Rehab Centers in Florida
House of Freedom
Located in Orlando Florida, House of Freedom is a drug rehab center have over 30 years of experience. They focus on ensuring comprehensive individualized treatment for the patients in a safe and compassionate atmosphere. It offers treatment programs for the maximum psychological, spiritual as well as physical well-being possible.
Depending on the client's condition, they offer different treatment programs and facilities. Their short-time residential program lasts for 30 to 90 days while long-term programs last for 15 months. They also have exclusive programs that last for 2 to 4 months. Throughout the whole treatment program, each patient receives medication management, counseling, recreational therapy, psychiatric evaluations, psychological assessments, family and group therapy, and other facilities.
This one of the best rated drug rehab centers comes with a total of 52,000 square feet of accommodations. Counselors are available 7 days a week to provide 24 hours care. Their treatment facilities help patients to recover socially, mentally, physically, and spiritually. The facility is just minutes away from Walt Disney World and features a gymnasium, basketball and racquetball court, a dining room, and a serenity garden.
Contact Number: 407-957-9077 Email Address: info@hofrehab.com Website: www.houseoffreedom.com
Best Rated Rehab Centers in Arizona
Buena Vista Health and Recovery Centers
Buena Vista Health and Recovery Centers is an Arizona-based alcohol and drug abuse treatment center. It is widely famous for the available professional and high-rated addiction treatment programs. The treatment programs of this rehab center are designed and developed to help all the patients to give up the addiction and begin a new journey toward a happier and healthier life.
Buena Vista Recovery offers confidential and patient-focused detoxification and counseling service for alcohol and drug addiction 24/7 through a structured program. Their experienced and high-profile treatment team is dedicated to ensuring a professional recovery service by treating a sense of security and respect that the patients deserve but don't receive in most of the cases during the recovery process.
This one of the best rated rehab centers in the US offers private rooms to ensure a home environment than any traditional institutional setting. According to each patient's health needs and lifestyle goals, they provide healthy and gourmet meals individually. In a soothing and nurturing atmosphere, the patients get the perfect care with all the amenities for an effective recovery procedure.
Contact Number: 866-659-5704 Website: www.buenavistarecovery.com
Best Rated Rehab Centers in Muncie Indiana
CleanSlate Outpatient Addiction Medicine
CleanSlate Outpatient Addiction Medicine in Muncie Indiana offers effective treatment programs with a long-term recovery plan for each patient. They have both in-person clinical treatment as well as telehealth addiction treatment. Their evidence-based treatment approach to drug and alcohol rehab and medication-assisted treatment (MAT) program starts immediately contacting them for treatments.
They have trained and experienced medical staff for individualized treatment plans. They treat all the patients with compassion, dignity, and respect in a confidential, non-judgmental, and safe environment. They accept Medicaid, Medicare, and most other medical insurances as they are in-network with maximum health plans to procure coverage when required for the patients. Their individualized and medication-assisted treatment plan is for alcohol and opioid addiction. They treat patients with naltrexone, buprenorphine, Subutex, etc.
CleanSlate Outpatient Addiction Medicine in Muncie Indiana is among the top rated rehab centers in the US with friendly and dedicated staff to support the patients. Their care coordinators work along with behavioral and medical health providers to assist patients with social services needs. Appointments for outpatient are available by phone or walk-in.
Contact Number: 765-587-7311 Website: www.cleanslatecenters.com
Best Rated Rehab Centers in Cleveland Area
Stella Maris, Inc
Stella Maris, Inc is a detox and rehabilitation center to recover patients from alcohol and drug addiction. It is currently located at 1302 Winslow Avenue, Cleveland, Ohio. This is one of the best rated rehab centers in the US that helps people with drug addiction and other substance abuse problems through different treatment methods.
Stella Maris offers customized treatment plans for each patient individually with multiple phases. They have trained, certified, and highly experienced counselors and experts to lead the patients through each phase. Stella Maris follows the American Society of Addiction Medicine (ASAM) criteria in every phase. Their case managers help patients to find safe and sober housing during and after the recovery treatment.
Stella Maris focuses on providing mental health services as well as chemical dependency treatments to people without the boundary of race, religion, sex, or payment ability. Their fees are variable depending on the paying ability of the patients. They reduce treatment fees for lower-income persons or people with inadequate money for treatment due to high expenses. They offer many treatment programs for free or at a very short cost.
Contact Number: 216-781-0550 Website: www.stellamariscleveland.com
Best Rated Drug Rehab Centers in Texas
Taylor Recovery Drug & Alcohol Rehabilitation
Taylor Recovery Drug & Alcohol Rehabilitation, Houston comes with medical detoxification as well as residential treatment facilities. This luxury sober rehab center is pet-friendly. They offer individualized treatments for substance abuse disorders. Their sober living program is situated in the east of Houston.
Taylor Recovery Drug & Alcohol Rehabilitation assists recovering drug and alcohol addicts and reach a successful life in the future. It is an apartment-style recovery center that is completely different from other sober houses. They rebuild self-worth and self-esteem among the patients by teaching them to get connected with the simple joys of living. Taylor Recovery Center has unique activities for the patients including surfing, writing, yoga, arts and crafts, cooking classes, etc. These activities help the patients to regain the feelings of happiness and joy that often become dull due to addiction.
Taylor Recovery Center helps to rebuild the patients for working or continuing education by providing a supportive environment free from alcohol, drugs, or destructive behaviors. They help to develop and acquire new life skills encouragingly and recreationally. The patients go through pain management and the experts help them by monitoring medical usage.
Contact Number: 713-557-8573 Website: www.taylorrecovery.com
Best Rated Rehab Centers in Louisville KY
Landmark Recovery
Landmark Recovery is one of the top rated rehab centers in the US that helps people to break free from drug addiction. Their drug rehab located in Louisville offers evidence-based drug rehab programs that are arranged to meet the specific requirements of the patients.
Trained staff will determine the severity of the patient's addiction along with any health concerns through an initial intake exam. A primary addiction counselor creates a personalized treatment plan along with a partial hospitalization program, residential care, or an intensive outpatient service from the result of the initial intake exam.
Landmark Recovery offers verities of evidence-based treatments along with the patient's personalized treatment programs such as medication-assisted treatment, behavioral therapy, meditation and mindfulness therapies, family therapy, individual and group counseling, and wellness education. Different therapies help to determine the causes behind the patients' addiction. Also, the patients learn different essential skills and behaviors to control cravings for drugs and alcohol and avoid relapse.
Certified, highly-trained and well-experienced professional experts and staff work in Landmark Recovery. They provide a regular follow-up report to the patients with a detailed action plan to stay well for the rest of their life.
Contact Number: 502-309-2675 Website: www.landmarkrecovery.com
Best Rated Rehab Centers in Massachusetts
Banyan Treatment Center Massachusetts
Banyan Treatment Center Massachusetts is a leading and one of the best rated rehab centers in the USA. They believe in personalized treatment for each and every patient. They offer different customized treatment programs for the patients including PHP, IOP, and OP care. It carries the highest level of accreditation through quality service including Joint Commission Accreditation which is only for medical and treatment facilities with exemplary services.
The addiction recovery team in Banyan Treatment Centers Massachusetts works with a personalized approach to patients' for alcohol and drug abuse rehab. They try to figure out the challenges of the patients' struggling with addiction and provide customized treatments for those specific challenges. Their care group is consisting of individual and group therapy, reality therapy, and many more.
Banyan Treatment Centers Massachusetts provides rehab for abuse of substances such as alcohol, cocaine, painkillers, methamphetamines, opioids, and more. They support the recovery treatments for the patients from start to end including effective IOP treatment, PHP care, and OP sessions. Drug and alcohol abuse treatment experts are working there to help the patients throughout every phase of their journey to recovery.
Contact Number: 888-376-1648 Website: www.banyanmass.com
Question and Answers
How can I know if I need outpatient or in-patient treatment?
A clinical assessment is the first step of treatment for alcohol and drug abuse. A clinical team will help you to find out whether outpatient or in-patient care is the best step for you for further treatment during the clinical assessment procedure. This clinical assessment includes previous treatment history, a medical history, length of substance abuse, a summary of current medications, etc.
Is it a must to go out of my state to search for a perfect treatment center for me?
It is not mandatory to visit out of the state to find a treatment center for substance use disorder. But depending on your requirements such as specific amenities and accommodations, you may need to go out of state to find a treatment center. If traveling is not a problem, there are lots of best-rated rehab centers available all over the USA.
Do medical insurance cover alcohol and drug abuse treatment?
All insurance plans processed through Marketplace health are required to cover substance abuse treatments since the Affordable Care Act in 2010. There is n guarantee of full coverage if you are covered by insurance anywhere as this is partially dependent on whether your preferred treatment plans are in or out of network. But there are lots of insurance companies available those offer at least partial coverage.
Do Medicare cover alcohol and drug abuse treatment?
Though there is a caveat, Medicare covers drug and alcohol addiction treatment. To receive your treatment coverage, you will have to:
Receive treatment plans from a Medicare-approved facility
Submit a detailed treatment plan arranged by your treatment-providing facility.
What accreditations are needed to look for while selecting a treatment center?
A drug and alcohol abuse treatment center can have two leading accreditations from the Commission on Accreditation of Rehabilitation Facilities CARF and the Joint Commission on Accreditation of Healthcare Organizations JCAHO. Treatment centers may also get certifications from the state health department along with these accreditations.
Conclusion
Before choosing the best-rated rehab center you must consider different factors including facilities, treatment programs, accreditation from leading associations as well as certifications from the state health department. Our list of the best-rated rehab centers in the USA is made by keeping these factors in mind. Each of the treatment centers on the list is credible and comes with different services and amenities. You can select any of these rehab centers depending on your requirements and the features you want.