Drug and alcohol dependency has become a serious issue in some states in the USA including North Carolina. Drugs and substance overdose are causing an awful amount of deaths over the last 20 to 25 years. In 2016, the USA faced 42,249 deaths collectively in all states due to drug-related issues which are 5 times more than in 1999. From 1999 to 2016, North Carolina achieved a shocking record of a 260% increase in drug overdose deaths. Over 12,000 residents in North Carolina died from an opioid overdose during this timeline and 1505 of them died in 2016.
According to the Centers for Disease Control and Prevention (CDC), North Carolina is one of the most critical states to struggle with the issues related to alcohol and drug abuse in the USA. Heroin-related deaths increased up to 584 percent from 2010 to 2014 in this state. Overall drug abuse issues increased 170 percent between these 5 years. But roughly 8 percent of these drug-dependent people received recovery treatment only though there are some of the best rehab centers in this state.
The Department of Health and Human Services in North Carolina is working hard to find out effective solutions to control the ongoing drug epidemic. Currently, there are over 400 drug and alcohol treatment facilities in this state. 211 facilities are dedicated to working as drug and alcohol abuse rehab centers and the rest are helping with co-occurring mental issues along with substance addiction treatment.
In this article, we will talk about some of the best drug rehabs in North Carolina so that you can find a suitable place to treat yourself or your close ones. We will help you with a brief description of each facility. We have focused on available treatment programs, facilities, and accreditation of the treatment facilities to make the list of the best rehab centers here. We will talk about both outpatient and inpatient drug rehab in North Carolina. Let's start:
Drug Rehab Centers in Asheville North Carolina
Oasis Recovery Center
Oasis Recovery Center is a dedicated drug rehab center in North Carolina to offers a compassionate, creative, and friendly recovery environment for patients. To heal patients from addiction, the facility provides holistic healing modalities and experiential therapies. A highly-trained support team guides the patients through an effective recovery process to experience the joy of sobriety. They craft individualized treatment plans for the patients after thoroughly assessing them.
Oasis Recovery Center is dedicated to providing a supportive atmosphere for patients recovering from alcoholism and addiction. They focus on supporting the patients with comprehensive treatment plans throughout every step of the recovery process. They have both outpatient programs as well as extended after-care support for the patients. They have separate inpatient treatment facilities for both men and women.
This facility also offers trauma treatment, dual diagnosis treatment, family counseling, and 12-step recovery programs. Psychotherapy, mindfulness-based therapy, adventure therapy, art therapy, and equine therapy are some of the widely used therapies for patients to recover from substance abuse. The patients can participate in yoga, mindful meditation, acupuncture, breathwork, and qi gong for additional healing modalities.
Contact Number: 828-330-9497 Website: www.or-nc.com
Long Term Drug Rehab in North Carolina
Crest View Recovery Center – Asheville, NC
Crest View Recovery Center is a safe and friendly facility for drug and alcohol abusers who are seeking sobriety. The combination of the expertise and experience of the staff members with compassion is the key to supporting the patients with the highest quality addiction treatment. This facility is licensed by the North Carolina Department of Health and Human Services and accredited by the Joint Commission. They accept almost all the major insurance facilities.
Crest View is among the best drug rehab in North Carolina with a continual care model. It helps the patients to build an addiction recovery foundation depending on the needs of an individual patient. The facility is staffed with certified and highly experienced therapists, psychiatrists, counselors, clinical assistants, and nurses. The experts here depend on the reality-based therapy model to find out the root causes of the addiction and develop treatment plans accordingly for an individual patient. They also support the patients to learn essential skills and techniques to maintain sobriety.
The facility has designed substance abuse programs to ensure overall well-being. For extensive treatment programs, Crest View has introduced various amenities for the patients such as yoga and fitness classes, meditation therapy, nutrition counseling, etc. To ensure the comfort of the patients, they provide 24/7 medical supervision and the highest standard of guidance.
Contact Number: 866-350-5622 Website: www.crestviewrecoverycenter.com
Alcohol and Drug Rehab Centers in North Carolina
Carolina Center for Recovery | Drug & Alcohol Rehab
Carolina Center for Recovery is an alcohol and drug abuse treatment facility with a state license and CARF accreditation. This dual-diagnosis facility focuses on the lifelong recovery of substance abusers. The patients can experience individualized and extended-term treatment plans in a compassionate environment located in Charlotte, North Carolina. The recovery team consists of certified and well-trained doctors, therapists, clinicians, recovery coaches, and mentors with long-term experience in the addiction treatment field.
This one of the best rehab centers in North Carolina offers a holistic approach to treating patients with a large number of treatment modalities. Each patient enrolled for recovery treatment receives individual care from a psychiatrist and a therapist. They try to reveal the underlying issues related to addiction and resolve the issues.
The facility offers various treatment programs depending on the needs of the patients. Their day treatment or partial hospitalization program consists of a therapeutic approach with 12-step meetings, daily physical fitness, life skills, weekly alumni meeting, etc. All the patients are divided into gender and age-specific groups for these activities. They provide the outpatient program with a group meeting of 1 hour a week. They also have an intensive outpatient patient program which is approximately 3 months long with 3 times 3 hours of meeting sessions a week.
Contact Us: 866-951-6891 Website: www.carolinacenterforrecovery.com
Christian Drug Rehab in North Carolina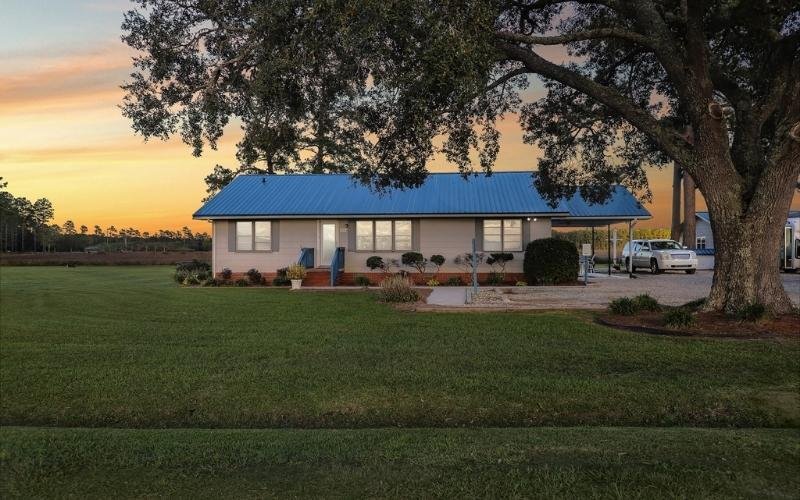 Christian Recovery Centers Inc.
Christian Recovery Centers Inc. (CRCI) is a faith-based non-profitable facility to support people suffering from substance addiction. They provide an extended program with directed activities and supplemental education. This treatment program helps the patients learn new skills and techniques for their regular life to keep away from drugs and alcohol. It is an inpatient drug rehab in North Carolina that helps the residents to learn the spiritual principles to foster sobriety while following the 12-steps recovery program.
CRCI provides recovery treatment services without any costs. Their treatment programs are tailored to help patients with extensive, multi-faceted treatment therapies. They ensure to meet all the daily requirements of the residents. They aim to let each resident use CRCI as a turning point of their life for a happier and sober future.
CRCI has a separate recovery center for men and women respectively at Brunswick and Rose House in North Carolina. The men's recovery program is a 3-phased 16-week recovery plan while the Rose House is a 6 months recovery program. Both programs incorporate faith-based recovery theory and the 12-step recovery process.
Contact Number: 910-287-4357 Email: office@crcirecovery.org Website: www.crcirecovery.org
Drug Rehab Programs in North Carolina
Red Oak Recovery
Red Oak Recovery is an inpatient drug rehab in North Carolina to inspire self-exploration and transformation in a friendly environment. The facility is offering gender-specific treatment programs in separate spaces. They develop a specialized treatment program for each patient depending on the challenges, requirements, and substance abuse history. They also help the patients to deal with co-occurring mental health issues. The experts in this facility follow a 12-step recovery program and evidence-based practices.
Red Oak Recovery has developed highly effective treatment programs using their extensive research and experience. These treatment programs help the patients for long-term recovery and experience the joy of sobriety. These treatment programs are a combination of 12-step addiction recovery, experiential and proven addiction therapy, clinical rehabilitation, and family counseling.
Both the residential campus for Red Oak Recovery patients come with a safe and compassionate environment. Patients can reserve both private and semi-private rooms and participate in various fun activities. The facility offers a rehabilitation program for approximately 70-90 days. The patients learn and practice new skills for a sober life during this time. Red Oak Recovery staff members work hard to build essential confidence to begin a new journey of life for the patients.
Contact Number: 866-457-7426 Email: admissions@redoakrecovery.com Website: www.redoakrecovery.com
North Carolina Drug Rehab Facilities
Mountain view Recovery – Drug Rehab & Drug Detox
Mountainview Recovery is a substance abuse treatment and rehab center to provides multiple-level care for patients. It is one of the best rehab centers that guide patients through every phase of recovery treatment. It offers specially developed personalized treatment and cares for an individual patient depending on requirements. This facility comes with a comfortable and pleasant setting that helps the patients to focus on the recovery journey. It provides the highest-quality medical detoxification, substance, and drug abuse treatment for every patient.
It offers a unique educational and therapeutic rehabilitation experience for the patients. The facility provides various treatment services including drug and alcohol detox, residential treatment, medication-assisted treatment, intensive outpatient rehab, suboxone treatment, etc. Mountainview Recovery is certified by the Joint Commission.
The experts working in Mountainview Recovery are certified as well as well-trained at the same time with years of experience. They treat their patients with compassion and respect to ensure a comfortable recovery environment for them. Their extensive treatment programs are crafted for individual patients after a thorough assessment.
Contact Number: 833-489-4460 Email: admissions@mountainviewrecovery.com Website: www.mountainviewrecovery.com
State Funded Drug Rehabs in North Carolina
Addiction Recovery Care Association Inc. (ARCA)
Addiction Recovery Care Association Inc. (ARCA) is a drug and alcohol addiction recovery center with a family-focused environment. High-skilled and well-experienced staff members work together for a comfortable atmosphere for the patients that ensures a speedy recovery from drug and alcohol dependency. They lead the patients towards a healthy lifestyle. Medical detoxification, family counseling, residential treatment programs, aftercare referral, etc. are some of the available services in ARCA.
ARCA is a non-profitable facility that offers a cost-friendly drug and alcohol abuse treatment service. It has a license from the state of North Carolina for the treatment of chemical dependency and accreditation from the Commission on Accreditation of Rehabilitation Facilities (CARF). ARCA aims to provide an effective recovery program to people with alcohol and drug dependency. Their treatment programs are developed following the 12-step treatment philosophy.
Generally, ARCA treats less than 50 clients at a time for highly specialized care for each individual. The open space and farmland surrounding the facility are ideal for recovery plans. The campus comes with a dormitory for both men and women, a counseling room, a dining hall, a separate space for group and family programs, and an outdoor area for recreation.
Contact Number: 877-615-2722 Website: www.arcanc.org
Affordable Drug Rehab Centers in North Carolina
Asheville Recovery Center
Asheville Recovery Center in North Carolina was formed by a team of well-experienced recovery community members working to treat drug and alcohol abusers for years. They have come up with a highly effective recovery model with their long experience of working in addiction and co-occurring mental disorders treatment. They treat the patients with compassionate and intimate behavior to ensure a safe, comfortable, and friendly environment for them.
Asheville Recovery Center is one of the best rehab centers that combines a friendly environment, effective therapeutic methods, and clinical supervision to help the patients to recover. Highly experienced, well-trained, and certified specialists working in this facility work to craft specialized treatment plans for an individual patient. Treatment plans for the patients consist of multiple therapies, group activities, and personal care time.
This facility offers both a partial hospitalization program and an intensive outpatient program for the patients. Onsite nurse practitioners ensure 24/7 medical care. They are well-trained and experienced to treat usual physical ailments and concurrent situations. Asheville Recovery Center focuses on personalized treatment programs for individual patients to ensure a speedy recovery. They combine the 12-step recovery model with traditional treatment methods to develop an effective treatment plan.
Contact Number: 828-538-2367 Website: www.ashevillerecoverycenter.com
Frequently Asked Questions
Is there any rehab center offering recovery treatment during the ongoing pandemic situation in North Carolina?
– Drug, alcohol, and substance dependency treatment programs are always considered compulsory services. So, almost all the treatment and rehab centers are continuing their service during the Covid-19 pandemic in North Carolina. But the treatment facilities are bound to follow some procedures to continue their service such as:
A restricted number of outside visitors
Daily sterilization of the treatment facilities
Covid-19 screenings of the newly admitted patients
Adherence to essential hygiene issues
Daily temperature checks of the staff members and any other person in the facility as soon as they arrive
How much does it cost for drug and alcohol addiction recovery treatments in North Carolina?
– It is hard to tell an exact figure for your treatment cost because it depends on multiple factors such as:
Category of the treatment facility (private, semi-private, state-funded, or charitable)
Essential care level and treatment programs
Health insurance coverage etc.
A patient may need to pay between $500 to $1500 for a day without any insurance coverage in a highly accredited facility for residential treatment. It is just a roughly estimated figure. We suggest talking with the support team of your preferred facility about the costs and insurance coverages.
How long does an inpatient treatment program last?
– An inpatient treatment patient mostly lasts for 30 to 35 days. But depending on the condition of the patient the program may last shorter or longer than 30 to 35 days. Also, there are some residential treatment programs of 45, 60, and even 90 days. So, your residential or inpatient treatment program will last depending on your current condition.
Are there any free rehab centers in North Carolina?
– Yes, there are few rehab centers in North Carolina to provide free recovery treatments for people with insufficient finance or without any insurance coverage. But please note that you may need to wait for a few days to enroll in treatment programs in low-cost or free rehab centers as those have extensive waiting lists of patients.
Can I find any inpatient drug rehab in North Carolina? 
– Most of the rehab centers in North Carolina provide both inpatient and outpatient treatment programs. You will find both inpatients as well as outpatient rehab centers from the list we have given above.
Final Verdict
Drug and alcohol addiction causes serious mental and physical health hazards and many abrupt consequences. You should seek appropriate support for the recovery of yourself or your loved ones for a happier life in the future. Addiction treatment facilities aim to let addicted people experience the joy of sobriety. They find out the underlying causes of your addiction and solve the issues with adequate mental and physical support. We have provided a list of the best drug rehab in North Carolina with a brief description and essential information. All the information along with the contact number and website used in this article are updated and latest. Contact the perfect rehab center for you and enroll in an outpatient or inpatient treatment program as your counselor suggests.